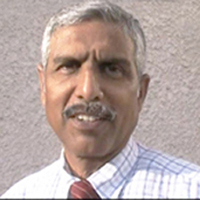 In October 1967 in Lahore Christian Convention during an Indonesian Team came. After Sermon, during an Alter Call, I raised my hand to accept Jesus Christ as my personal Saviour and Lord and got salvation. From that moment God became responsible for my life and no more rule of Satan over me. Lord is using me in different walks of life. Below are some highlights.
A church oriented fellowship of believers. Started with 7 students in 1972. Now our national and international members are living in Lahore and in different places including Toronto, Canada. Its activities are based on the Bible studies, Basti meetings along with five vision based projects.
Sharing with Basti Fellowship members. Worked with Naulakha Fellowship for Church Development (Internatiuonal) since 1972. Our website primarily is for our Church linked 5 distinct projects.
http://naulakhafellowship.com/
Sermon delivered in St. Andrew's Church England (Part A). The website contains Bible Sermons, hymns, and useful Biblical information, has 15 to 20 visits daily.
http://www.asianchristianfellowshipwinnipeg.com/
Sermon delivered in St. Andrew's Church England (Part B). In the morning sow your seed, and at evening withhold not your hand, for you do not know which will prosper, this or that, or whether both alike will be good. (Ecclesiastes 10:6)
More Sermons


Click for audio
Working among Asian Christian Fekllowship, Winnipeg and occasionally share Word of God in this Christian community. You can listen one of the sharing(Zimi's Graduation)

Click for website
During 30 years of teaching Physics at College level, taught more than 3000 students. And thousands more students through my website, which is used daily by 10 to 15 Physics students. Wrote more than 30 Books & Notes for students.
Click for PowerPoint
Published Chart Bible Atlas. Its next hard copy print will be avaiable by April 15, 2015. Made Four language (Urdu, Hindi, English and Roman Urdu) Hymn Book. Used in different churches including Winnipeg and England.